| | | |
| --- | --- | --- |
| | Facebook for Entrepreneurs Academy | |
Discover How to Turn Your Facebook Presence into Profits in Just 6 Weeks
Whether you're selling beautiful "blood-sweat-and-tears-crafted" products from a local store, delivering digital courses or leading a heart-centered nonprofit, operating in your zone of genius comes easy for you.
But what doesn't come so easy is mastering this whole Facebook marketing thing.
Sure, you've heard all the numbers …
Facebook has 1.86 billion users worldwide.
Overall, 66% of monthly active users log into Facebook every single day.
And who can forget this "little-known" fact tossed around like sparkly confetti by marketing "gods" everywhere:
Facebook is the world's most popular
social network around the world!
Yeah, yeah, yeah, you get it … Facebook is "all that and a bag of chips" when it comes to getting in front of hot business leads. Yet, the only problem is, you've tried just about everything to market your business on Facebook, and yet it hasn't exactly been your ticket to "Cashville."
And while everybody else seems to be rocking it on Facebook, you're stuck with a hodge-podge of posts, "down-low" promotions and self-made graphics that …
Nobody's liking or reacting to.
Nobody's commenting on or buying from.
And right about now…
Facebook feels more like your brand's "black hole" than the Holy Grail of marketing.
Now, the good part in all of this is your tenacity and drive won't let you wave the white flag and give up on Facebook altogether. But, the bad part is your tenacity and drive is what has you consistently shedding your blood, sweat and tears on an inconsistent and ineffective Facebook marketing strategy.
And that right there is the reason you're not "blowing up" on Facebook. Trust me … it's not YOU, it's your approach. Now, before I drop the "never-before-talked-about" process for using Facebook to go from best-kept secret to industry superstar, let me tell you a little about me …
I'm Sharvette Mitchell, social media superstar, confidence igniter, overwhelm eliminator and a straight-talking strategist who knows how to stroll the social media sidewalks and attract hot leads at every turn.
Nine years ago, I launched a podcast with nothing more than a topic, a mic and Myspace, the world's most visited social networking site from 2005 to 2008.
Today, I've built a profitable web design business as well as a highly engaged, loyal audience of 297,894 podcast listeners – 100% of whom I've attracted through social media. And my clients are tapping into the power of Facebook to build and grow their brands too.
So, if you're wondering whether Facebook marketing really works, the answer is YESSS!
You just have to know how to make it work for you
and that's exactly what I'll teach you to do inside the
Facebook for Entrepreneurs Academy.


Now here's what I need you to know:
I'm not some Facebook Fairy waving a wand that "automagically" floods my clients' inboxes with hot leads.
Nope, you see, I simply cracked the code on using Facebook to consistently attract a fresh, new pile of targeted buyers.
And over the course of 6 glorious modules,
I'll reveal everything inside my brain so you discover exactly
how to monetize every minute you spend on Facebook.
(No 24/7 hustling required.)
Wading in an ocean of uncertainty thinking you know Facebook is where you need to be, and yet you have no idea what to do now that you're there
Shaking in your stilettos at the very thought of telling your "friends" you have products and services available for sale
Wasting precious time posting sporadic inspirational quotes, funny memes and other random messages with no regard for your overall goal of building and growing your business
… And you're willing to ditch your inconsistent and ineffective "strategy" for a purse full of Facebook marketing secrets proven to move you from best-kept secret to in-demand entrepreneur …
Then you're going to love the Facebook for Entrepreneurs Academy. Inside the Academy, you'll have me delivering the tools and resources needed to pull your brand out of the Facebook "black hole" and put it in the spotlight so the RIGHT buyers find your products and services irresistible.
Here's a peak at what's waiting for you inside: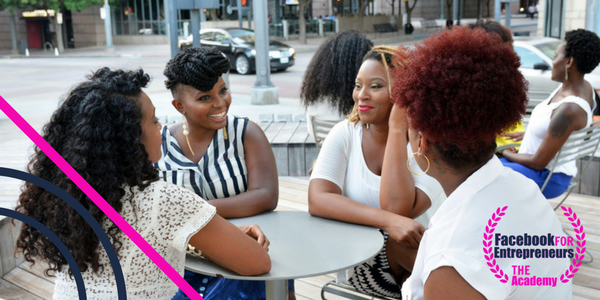 Module 1 – Pour Your Passion on the Page
You will:
• Get up close and personal with surefire branding tactics so you understand exactly how to use Facebook to market your business like a pro.
• Dig inside my brain to uncover the dos and don'ts of creating a Facebook Page so you start your marketing strategy on a solid foundation.
• Find out how to use your Facebook Business Page and personal profile page to market your brand. (Surprise: you can and should tell your family and friends about your business.)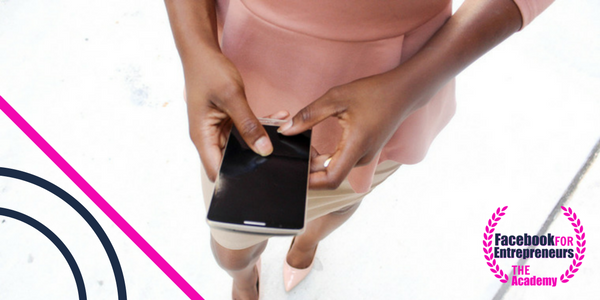 Module 2 – Post with a Purpose
You will:
• Learn my proven techniques for "getting noticed" on Facebook where you will attract a following of loyal buyers.
• Get the blueprint on how to write engagement-inducing posts that propel readers to take action.
• Discover the truth about the best times to post on Facebook and how to stay "visible" all times of the day – even if you're chained to your 9-to-5 job for eight hours out of the day.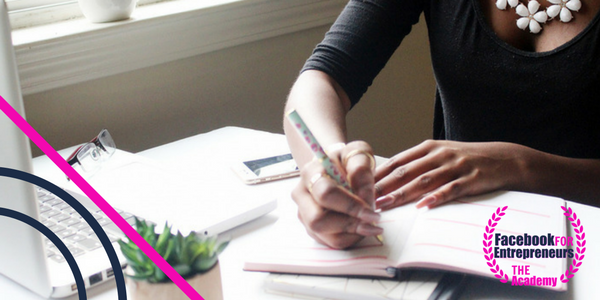 Module 3 – Hook Hot Leads in 30 Days
You will:
• Get the inside scoop on how to share content your friends will race to react to.
• Slash your content creation time by 50% (or more) with my 30-Day Facebook Client Attraction Calendar.
• Gain an in-depth understanding on how to make your content work overtime by repurposing it so even more engagement keeps happening for you.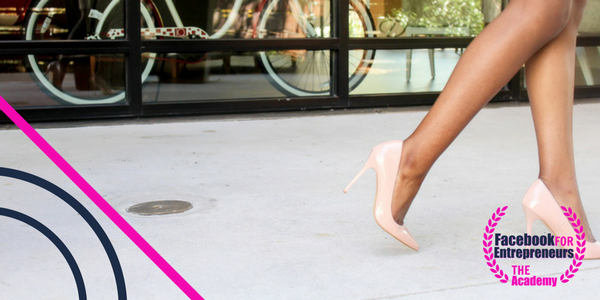 Module 4 – Step off the Sideline and Get in the Game
You will:
• Get in the Facebook marketing game by discovering how to confidently and consistently promote your products and services on Facebook.
• Dip your toe into the wonderful world of Facebook ads by discovering the ins and outs of "boosting" a post.
• Get my never-before-talked-about list of Facebook marketing best practices so you discover exactly how to entice your audience and get them reacting to nearly everything you post.
• Transform your "I-don't-know-what-to-post" frustration into an easy-to-implement Rinse and Repeat process that leaves you plenty of time to market on Facebook AND focus on other areas of your business without having to burn the midnight oil.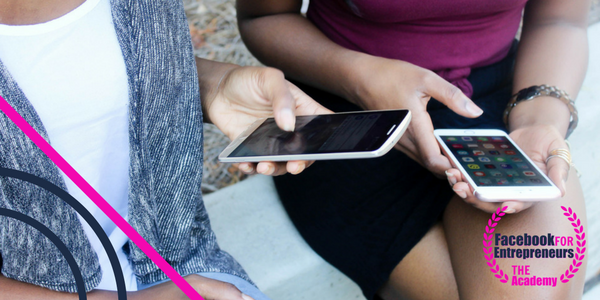 Module 5 – Lights, Camera, LIVE!
You will:
• Gain an introduction to livestreaming on Facebook and get answers to all your burning questions – what should you say, how often you should go live and how to overcome your fear of the broadcast button.
• Uncover simple steps for looking good on camera and showing up like a pro every minute of your broadcast.
• Get access to my easy-to-follow agenda and outline so you stay cool in front of the camera and never fumble over your words again.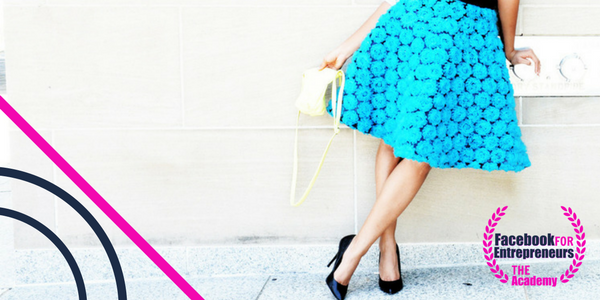 Module 6 – Cozy Up to Canva
You will:
• Learn the hacks I use to create stunning promotional visuals so you can DIY your way to a profitable presence on Facebook without draining your bank account.
• Dig into my "design diary" and eliminate all uncertainty when it comes to using Canva to create wow-inducing images that complement your Facebook posts.
• Stop "bootlegging" your Facebook cover images and get the inside scoop on how to create beautiful cover photos even if you know nothing about professional design.
Plus, every module is packaged with a "Facebook Fast Action Checklist/Worksheet" so you can apply what you learn right away to grow your business.
Now, just in case you're wondering if I can truly help to boost the profitability of your business, here's what clients say about working with me:
I just wanted to say thank you. I am learning so much from the webinar class. I'm glad I invested into your class. The tips are great and you made creating a blog something worth looking into. November will be Black Friday every day!! The calendar is definitely a great tool. I can add this to my Sunday list when scheduling for the week.

Chontate Brown The Queenionaire Palace
I'm very selective when it comes to investing in business conferences. There are so many options out there; it's easy to get caught up. But my experience with Sharvette was different. You see, her 8-hour conference gave me more valuable content than some weeklong conferences I've been to.

THANK YOU, Sharvette Mitchell, for providing VALUABLE, USABLE, RELEVANT programming! I'm ready for 2017!

Maya Harris LAMA Learning
Sharvette delivered so many golden nuggets in the training I attended. It was truly the best investment of time and money ever!

Julie Moon Goldmine Training Company
When working with Sharvette I came in with what it was that I wanted to learn about. The day of our session she was thoroughly prepared and offered more insight than I had anticipated. She is not only helpful but inspirational! I'm really glad that I made the time and monetary investment and will definitely be working with her again! 

Toni Winston Follow The Pink Squirrel
I downloaded "How to Promote Yourself Online with My 4 Rockstar Tips!" and it was easy to understand. It helped me with some fast tips on showing up consistently in my business. You are an expert at what you do and I trust you.

Katherine Waddell This Needs To Be Said Media Inc.
Now, here's what I know:
Diving into these delectable nuggets of wisdom is a total waste of time if you never apply what you learn. This is why I encourage you – no, I challenge you to do two things:
Take action every single week.
Silence that internal voice that says, "Your family and friends have no interest in your products and services." (You see, even if they don't care, their friends likely have been searching for someone just like YOU.)
Do these things and you're virtually guaranteed to double (even triple) your investment in the Academy.
Just imagine:
Waking up every single day with a fresh, new pile of piping hot leads in your inbox.
Knowing exactly what your next purposeful post should be and having the guidance to turn a purposeful post into a profitable one.
Tapping into the power of Facebook to share your genius with the people who need you most.
This is where you'll be after enrolling in the Facebook for Entrepreneurs Academy and diving into the 6 highly practical, yet short and sweet lessons on how to turn your Facebook presence into profits. And while you're at it, take full advantage of the procrastination-proof Facebook Fast Action tasks designed to keep you moving forward.
Doors to the Facebook for Entrepreneurs Academy ARE OPEN!
Lifetime Access to an Online Academy Where You'll Receive
6 Overwhelm-Eliminating Video Lessons
Procrastination-Proof Fast Action Tasks
Confidence Boosters Tucked Inside Each Module So You Overcome the Fear of Promoting Your Business on Facebook
Permission to Post with a Purpose on
Your Facebook Business and Personal Profile Pages
There's just one more thing  I want you to know …
The Facebook for Entrepreneurs Academy is NOT some random online course I put together to stuff my purse with wads of cash. I want to see you win in business. And because I am on your side, I've stuffed this course with the knowledge you need to stop spinning your wheels, push past your fear and finally implement a consistent and effective Facebook marketing strategy that works.
And inside each module, I've tucked every bump and bruise I endured in journey from Myspace to Facebook so you too can learn from my mistakes and avoid making the same ones yourself.
| | | |
| --- | --- | --- |
| | Answers to All Your Lingering Questions | |
I've failed at using Facebook to market my business too many times to count. Will this really work for me?

Inside the Facebook for Entrepreneurs Academy, you'll learn everything you need to monetize nearly every precious minute you spend on Facebook. I've taught these same strategies and use them myself to build my brand so I know the Academy can work for you.

After completing the course, can you guarantee I'll attract clients and make money?

While I cannot guarantee without a doubt that you'll attract clients and make money, I can tell you that what I teach in the Academy has consistently brought in thousands of dollars for me and my clients. So, if you follow the guidance and do the work, you'll likely get the results you want.

Will I have access to you after enrolling in the Academy?

While the Academy is self-study, you can always schedule a one on one strategy session with me.

I need another course like a need a hole in my head. Will you bombard me with hundreds of hours of videos and worksheets?

Absolutely NOT! Trust me when I say I know exactly how you feel. Like when you sign up for a course and get so much content that you're not able to get through it all.

That's why I designed each module to deliver only the information you need to advance to the next step. This way, you can execute without feeling overwhelmed.

How will I receive the content?

You'll receive same day access to content inside our exclusive membership site once your registration is complete.

How many videos are in each module?

Each module includes 4 to 5 video sessions.